Hunter Biden's legal team once vowed to prosecutors that they would have President Biden take the stand to testify as a fact witness for the defense if his son faced criminal charges.
Biden's then-attorney Chris Clark made the claim in a letter to prosecutors in October 2022, shortly after news leaked that the Justice Department had enough evidence against the first son to move forward with an indictment.
Clark warned that if the DOJ did bring charges relating to Hunter's alleged purchase of a firearm while addicted to cocaine, the president would take the stand.
"President Biden now unquestionably would be a fact witness for the defense in any criminal trial," Clark wrote in a 32-page letter obtained by Politico.
HUNTER BIDEN PLEADS 'NOT GUILTY' AS PLEA DEAL FALLS APART DURING DELAWARE COURT APPEARANCE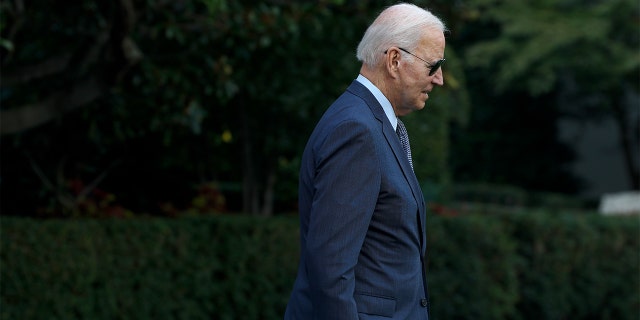 Clark withdrew from Hunter's defense team last week, though it is unclear whether the decision came in relation to the leak of the document to Politico.
Hunter pleaded not guilty to federal tax and gun charges in late July after a previous plea agreement fell apart. Republicans had widely criticized the previous deal as far too lenient.
DOJ SENDS RESPONSE TO HOUSE GOP ON HUNTER BIDEN 'SWEETHEART' PLEA DEAL
In the letter, Clark attempted to use the prospect of Biden's testimony to ward off prosecution by the DOJ. He argued that moving forward with a criminal trial would force Biden to testify in conflict with his own Justice Department, something he said would result in a "constitutional crisis."
"This of all cases justifies neither the spectacle of a sitting President testifying at a criminal trial nor the potential for a resulting Constitutional crisis," Clark wrote.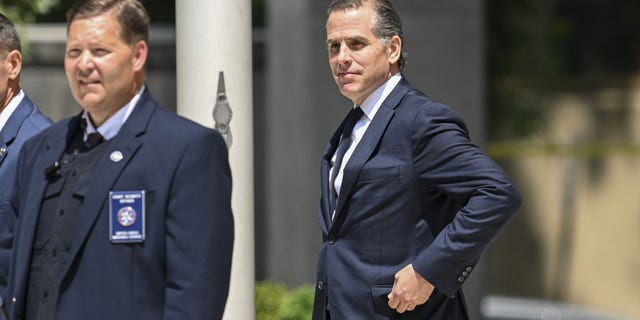 When Clark withdrew as Hunter's attorney last week, he cited the potential of being summoned as a witness as the central reason.
Under Delaware Rule of Professional Conduct, which Clark pointed to in his filing to withdraw, "a lawyer shall not act as an advocate at a trial in which the lawyer is likely to be a necessary witness unless … disqualification of the lawyer would work substantial hardship on the client."
GOP INVESTIGATING DOJ'S 'SWEETHEART' PLEA DEAL WITH HUNTER BIDEN AFTER JUDGE'S REJECTION
"Based on recent developments, it appears that the negotiation and drafting of the plea agreement and diversion agreement will be contested, and Mr. Clark is a percipient witness to those issues," the filing continued.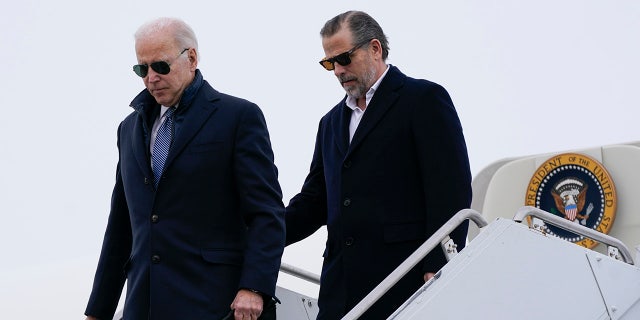 Hunter Biden was expected to plead guilty to two misdemeanor tax counts of willful failure to pay federal income tax,as part of plea deal under which he would have avoided jail time on a felony gun charge.
Judge Maryellen Noreika of the United States District Court for the District of Delaware declined to accept the terms of the agreement, calling it unconstitutional, "not standard" and "different from what I normally see."