Former President Donald Trump's booking at Atlanta's notorious "Rice Street" jail did not have the intended effect Democrats were hoping for, former House Speaker Newt Gingrich, R-Ga., suggested to Fox News.
In an interview on "Life, Liberty & Levin," Gingrich — whose Cobb County district lies just northwest of where Trump turned himself in — said people in the Peach State and beyond are recognizing what the situation actually represents.
Host Mark Levin, a former Reagan Justice Department chief of staff, noted the poll bumps, saying many Americans regardless of party don't like how the criminal justice system is evolving during the Biden era.
"I think that Trump is not a candidate — Trump is the leader of a movement," Gingrich replied. "He's the personification of an establishment that is totally corrupt, destroying anything that gets in its way."
RAMASWAMY: TRUMP'S JAIL TRIP AN 'INDICTMENT OF THE NATIONAL CIVIC HEALTH'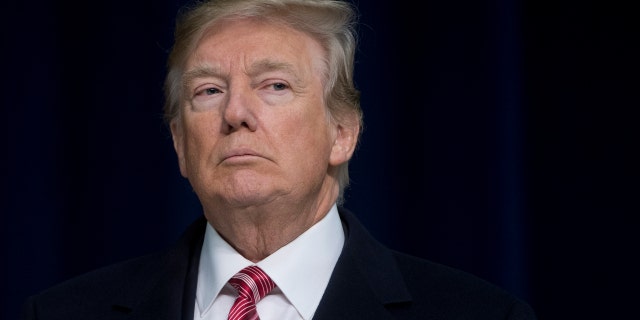 Gingrich claimed Trump is also seeing support rising a bit among voting blocs not traditionally associated with him or the Republican Party.
The former speaker claimed African-American male support for Trump is rising, saying such voters see their perceived injustices mirroring what has happened to the former president.
"The reason is simple: They feel that the police have harassed them," Gingrich said. "They're now watching the government harass Trump. They actually identify with what he's going through."
"I think many people who may or may not like Trump's personality, but they look at this and they think, 'Here are my choices. I'm going to side with a totally corrupt administration or I'm going to side with the guy who has the guts to stand there and take the beating and keep coming."
A recent Washington Post report claimed Democrats are indeed concerned that Black voters won't turn out in such numbers for President Biden as they had in 2020.
The paper cited a Black Male Voter Project official's concern that Democrats spent too much attention on right-leaning White, suburban women in the 2022 midterms instead of focusing on Black men as another "swing" electorate.
It also quoted a top Biden backer, DNC senior adviser Cedric Richmond, who until recently was the Democratic congressman from New Orleans.
TRUMP'S PROPOSED ATLANTA COURT DATE ON SUPER TUESDAY EVE 'PLANNED AND COORDINATED': EX-AG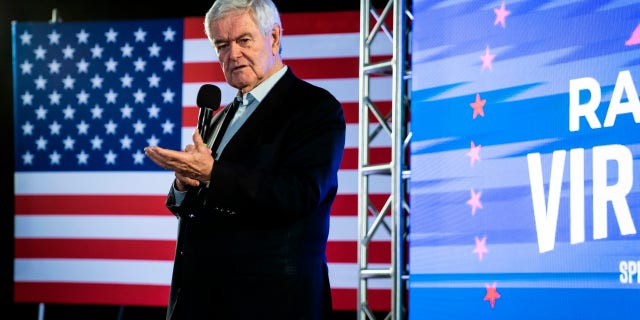 "We have to meet them where they are, and we have to show them why the political process matters and what we have accomplished that benefits them," Richmond said, according to WaPo.
On Fox News, Gingrich said Trump could have retired comfortably after the 2020 election, and have been confident none of the charges in Atlanta, Washington, New York or Miami would have been lodged against him.
But instead, Trump decided to put the preservation of the American system before his own personal risks or interest, he said.
"If he'd retired, none of these charges would ever have occurred, and instead, he said, 'You know, the country is worth going through this,' and I think that's given him support in places that normally wouldn't have supported him."
The current political dichotomy is between a "sick, corrupt, authoritarian system" headed by Biden, versus the man who is confronting such governance "head-on," he said.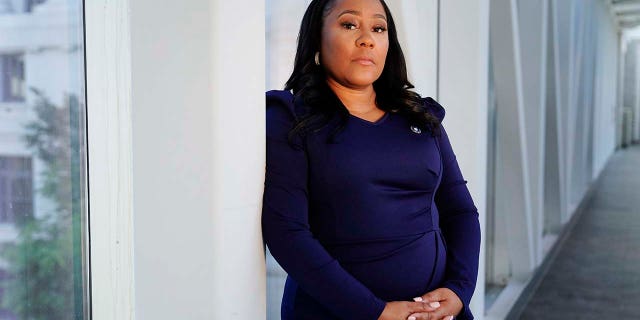 "I think that the country is in fact going to nominate Trump, and I think Trump has a very high likelihood of winning the general election."
Earlier in the interview, Gingrich criticized another prosecutor pursuing Trump, special counsel Jack Smith.
Citing how Smith's past conviction of then-Virginia Gov. Bob McDonnell was unanimously vacated by the Supreme Court, Gingrich said that high-profile "repudiation" was exactly why Attorney General Merrick Garland chose him.
"He wanted a rabid dog who would do anything to get Trump, and that's what he's doing," Gingrich said.